View of Historical data
It is a very crucial and hepatic activity for facility teams to capture and store the data of their facility devices and whenever they need to do analysis it will add more complexity to the activity.
Once the facility devices are integrated with IQnext, the facility team can get historical data since the integration and the user-friendly IQnext reports will make the data analysis faster & smarter.
Centralized solution for the facility Team
If the facility devices are not integrated with IQnext then the facility team needs to manage all the devices separately.
for i.g. UPS, Energy meters, IAQ sensors, Diesel Generators, PAC, etc… can be installed across the facility, and to manage this, the team needs to roam around the facility.
If the facility devices are integrated into the IQnext then at the same platform facility team can manage/monitor all the devices without managing those devices separately.
---
How does the facility devices-IQnext integration work?



To get your devices & assets to communicate with the IQnext platform, the most basic pre-requisite is that the device should be able to communicate over the BACnet/IP.
Here you can see the reference image for a better understanding of architecture: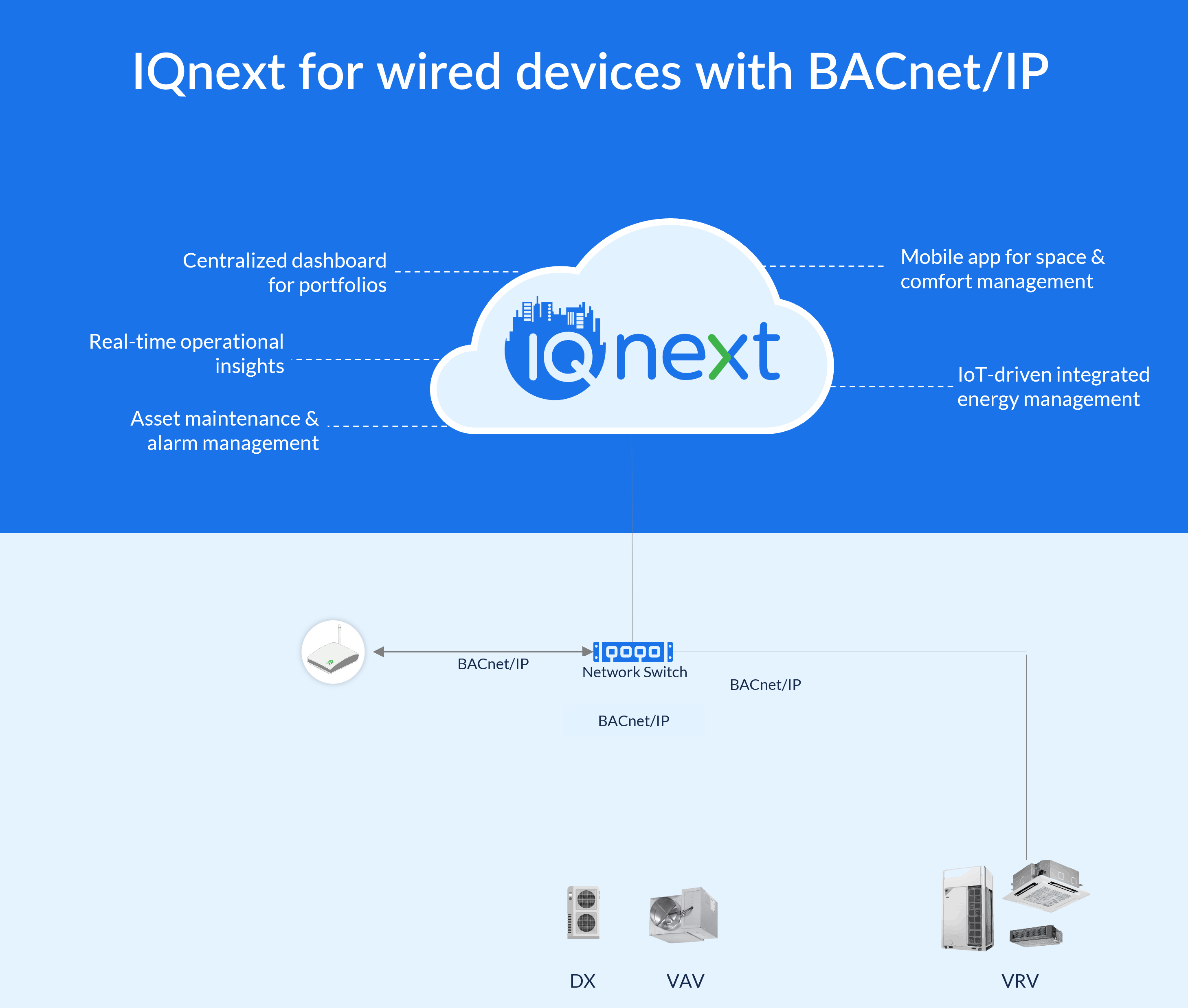 If the facility devices which are communicating on any other network
(such as Modbus - Modbus RTU, Modbus ASCII, and Modbus Plus RS-485, RS232, or Ethernet - RJ45, etc)
can be integrated with IQnext by converting to BACnet/IP using any
convertor
. Here you can see the reference image for a better understanding of architecture: